I had a day off recently and I blew it on sewing a new dress for my Bean <3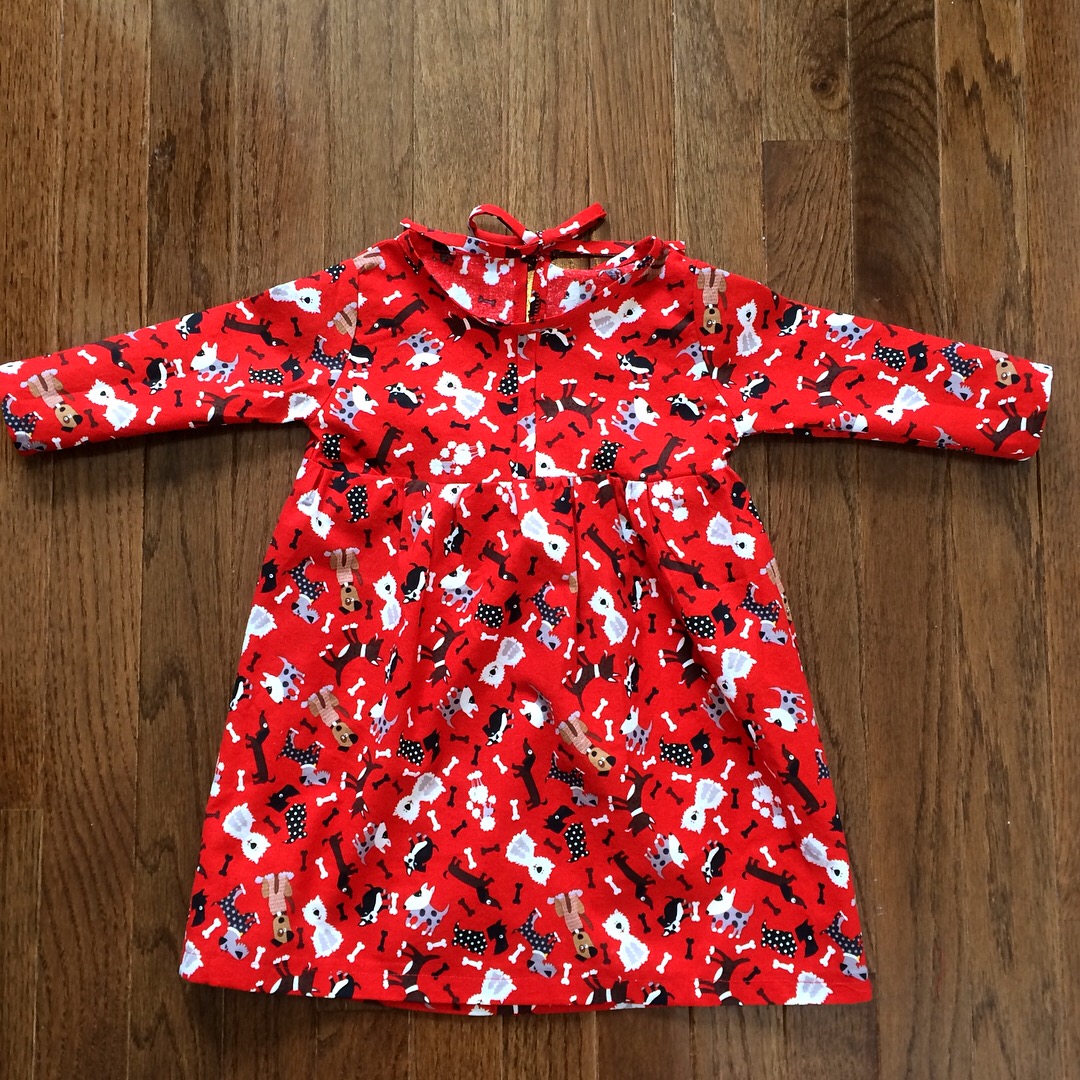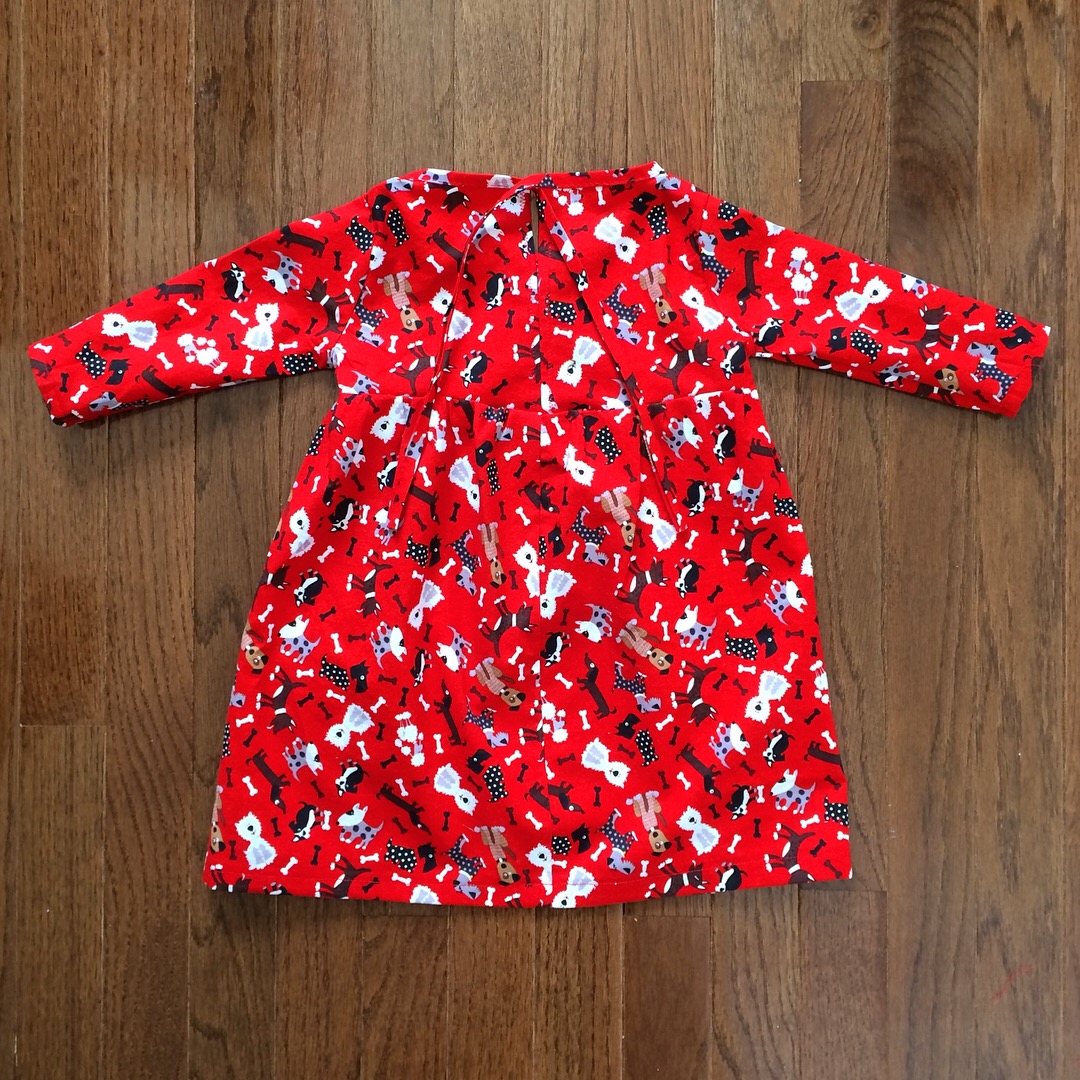 I used the free Bell Sleeve Dress pattern in size 3T and made a number of modifications. The fabric (woven cotton print) is about a year old, from Jo-Ann Fabrics.
The pattern was designed for knits, and my kid is a small 2yo. To be safe, I added enough width in the bodice to match a store-bought 2T dresses. I wanted a fuller skirt (plus I had made the body wider) so I eyeballed it—I think it came out to maybe 1.5 times as wide as the bodice. I did not use the bell cuffs, just the straight parts. Since this is a woven, I needed to add a back closure to allow her head to go through, so I added a back seam and a tie closure. The tie, which also acted as neck binding, was self bias tape that I made by hand (it was okay but I am never doing it again, I'm buying a bias tape maker asap). Since I forgot to remove the back seam allowance from the front, I converted the extra width into a tuck detail; you can see the pattern is discontinuous in a very narrow slice of the chest. That's the tuck.
I had cut the fabric quite a while ago, I would say that took about an hour. Sewing took about 6 hours with a lot of interruptions, and a whole hour of that was hand sewing the tie, which was really narrow and I didn't think I could pull that off on a machine. Maybe if I had an edgestitch foot … anyway. Bean has yet to try it on.
After adjusting the pattern based on how it actually fits, I plan to lengthen the bodice and learn to line a dress so I can make her more cool weather dresses. I plan to imitate Jenny Gordy's patterns for her daughter, here and here, but I will probably throw in a few mods of my own. (She is the coolest, okay. I love her patterns, her taste, her expert designer's eye … ahh, she's amazing.)