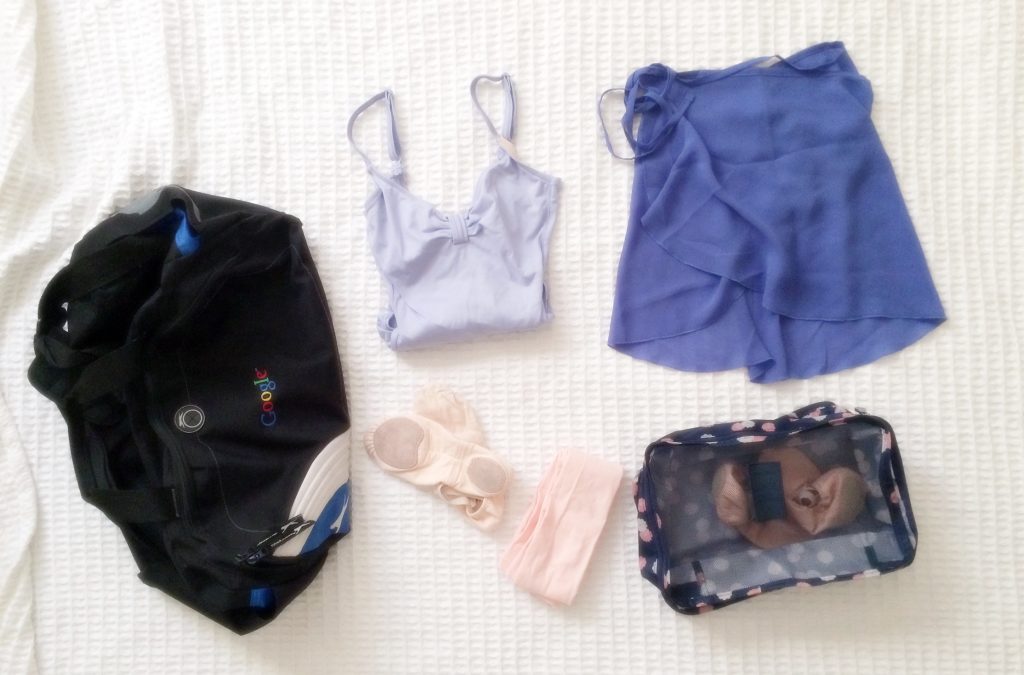 Clockwise starting at upper left: Danskin leotard, Mirelle skirt, spare pair of Bloch leather shoes, Capezio transition tights, working pair of So Danca canvas shoes.
(The bag is holding the less crucial and/or photogenic items: spare leos, spare tights, spare skirts, water bottle, light reading material, knitting WIP, and mass transit card.)
Couldn't attend class this week, sad but しょうがない so I practice as much as I can.