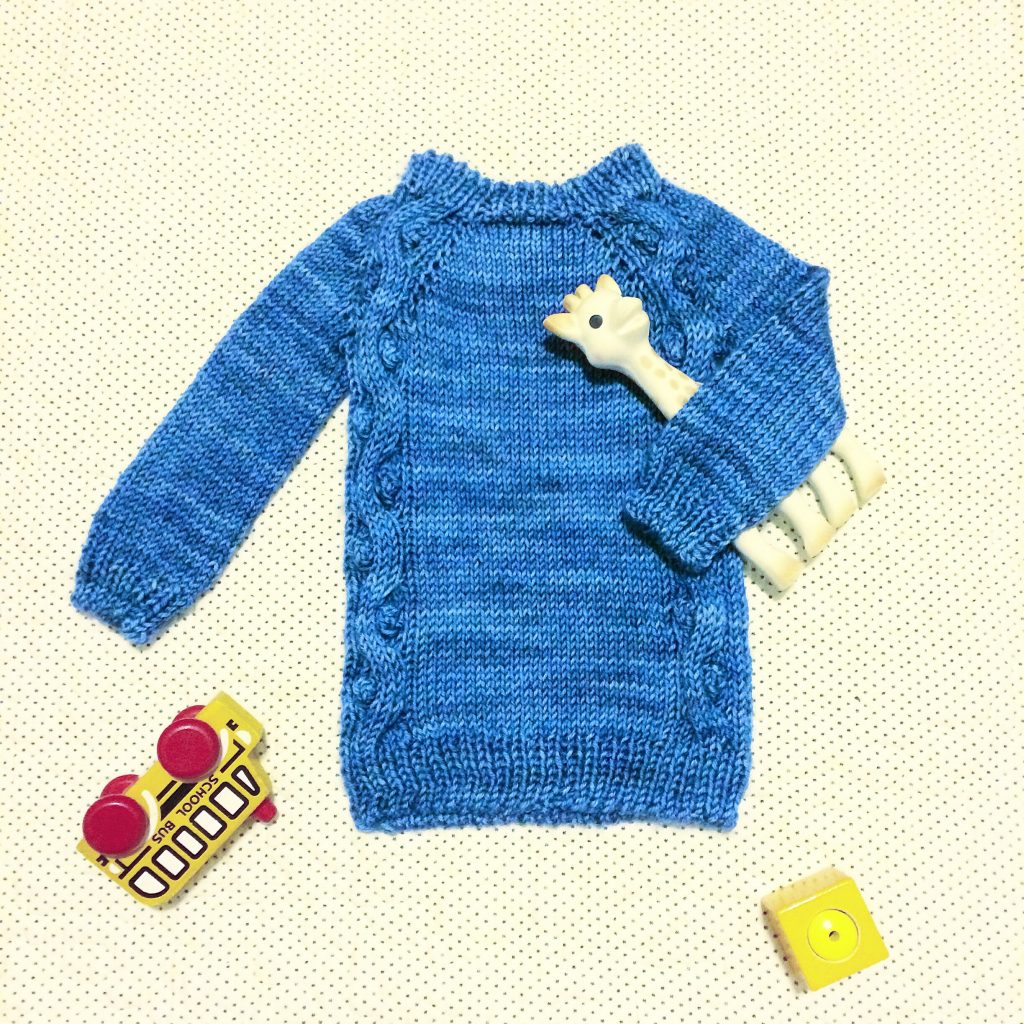 I don't get a lot of time to knit, so it's always special when I finish something. This weekend I bound off / washed / blocked my Mother of Pearl sweater, which is pretty much the sweetest little thing. (I prefer simple shapes in clothing, and until Bean has the words to tell me what she likes, so does she by proxy. Haha.)
Knitting is by far the biggest competitor for my writing time (the relatively quick gratification is so nice as a writer!), and if good yarn weren't so expensive it would win a lot more often. So you see, Madelinetosh et al's price points are a good thing …
For any knitters who may be reading this: I made the 1 year old size with a lot of adjustments. The yarn was Dream In Color Classy (worsted) in the blue sulk colorway, which is obviously very different from my photo—I think they changed it though, because my yarn does not look like that at all, even allowing for lighting/monitor differences. Anyway, you can find the details on my Ravelry page.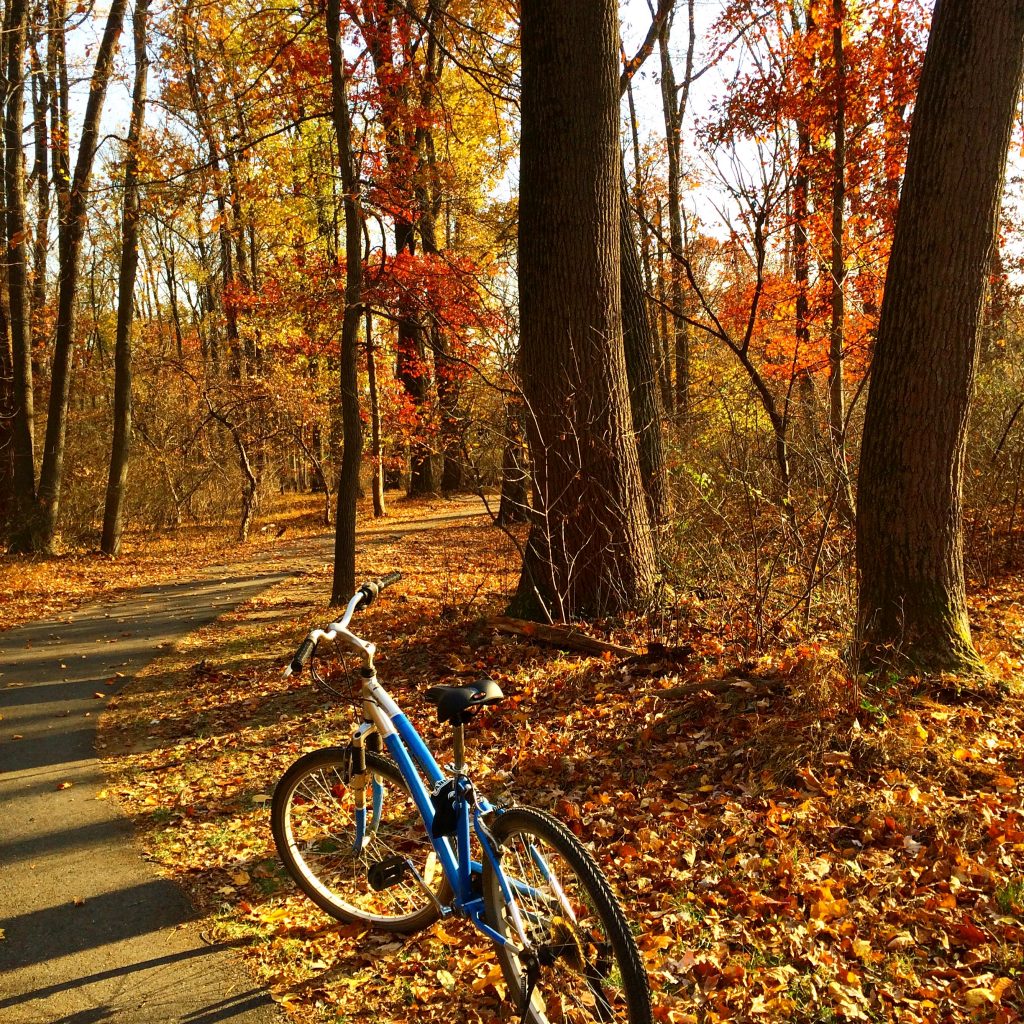 I am not burying my head in the sand–I cannot afford to–but I am also in need of beautiful things that I love, to sustain me. So here are some recent delights:
A bike in my favorite color. Beautiful trails that make me feel like I'm in an endless golden wood. Finding my way to a new home from a new job. Early afternoons. Sunshine on my face. Tea to drink. Books to read. Beloved family to see tomorrow.